WiTi Wireless Trailer Interface With Anti-theft System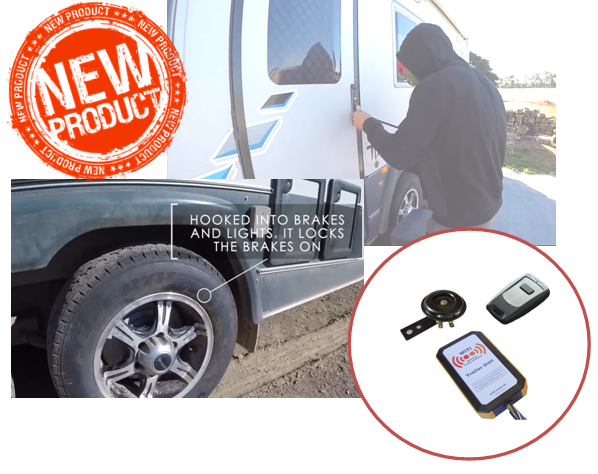 WiTi includes a revolutionary anti-theft system and is the only anti-theft system designed specifically for caravans and trailers fitted with electric brakes.
If a caravan / trailer is hitched or moved slightly whilst the anti-theft is active then WiTi immediately applies the brakes, flashes all the lights and sounds an alarm.
Features –
Designed and developed in Australia.

WiTi detected movements via a highly sensitive gyroscope.

The caravan or trailer is completely immobilized and impossible to tow.

Includes integrated remote control and alarm. 
Ian Broomfield of Northern RV Services, Vic, talks through a device that he reckons is the best caravan anti-theft system ever invented. And he may well be right. Check it out. Great value at $499 plus a $15 delivery fee, you can't go wrong with this product of the week!!!

Posted by Go RV on Thursday, 11 April 2019
——————————————————————————————————————————————————————————————————————————————-
NRV OUTDOOR RECHARGEABLE 2 IN 1 LED MOSQUITO KILLER BULB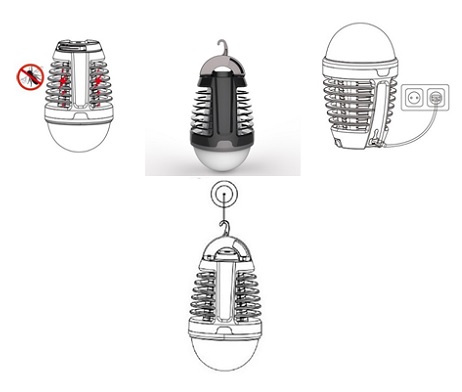 Powered by battery, with USB port that can charge. IP44 it is ok to use both indoor and outdoor.
The bulb with 2 function. One blue light for attracting mosquito, once the mosquito fly in and touch the grid inside, it will shock to die. Another white light for light. The switch is Itouch function
It can be widely used in outdoor and indoor, such as bedroom, dining room, kitchen, yard and also camping tent.
Advantages :
Powered battery. Portable
IP44, suitable for outdoor use
USB port, ok to charge in door, energy saving
No noise, harmless
The effective coverage area around 30-40 square meters
Features :
Power: 5W – Light beads: SMD2835, 18PCS
Light Type: Led mosquito killer light -Protection Level: IP44
Grid Voltage: 2000V – Input Voltage: USB DC5V ;1000MA
Lumen: 220LM – Battery Capacity:1800MA
USB Charge Period – 2 hours
Using time – 6 hours
——————————————————————————————————————————————————————————————————————————————-
Under Body Protection
Protect your plumbing lines, tanks and pumps from damage caused by rock and other road debris.
Full under body of caravan protected by durable strong checker plate.
Call our service center on 1300 893 813 to make a booking or obtain more details.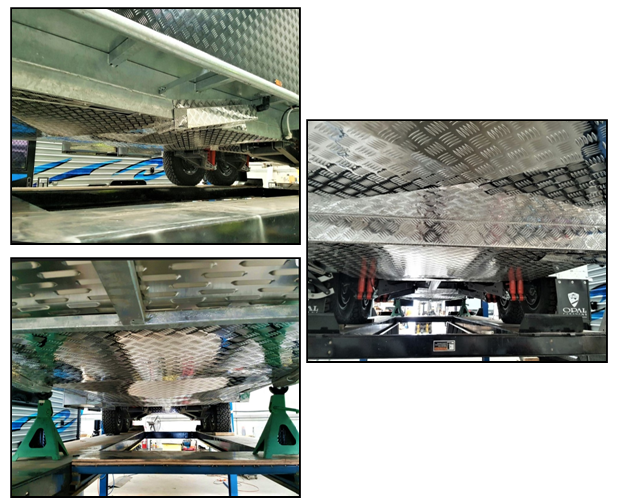 ——————————————————————————————————————————————————————————————————————————————-
Universal Diesel Fuel Tank with lockable diesel fuel cap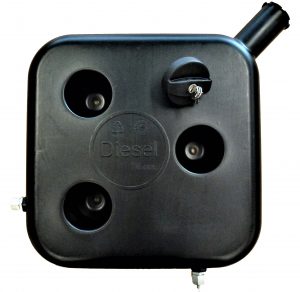 This compact 10 Litre Diesel Fuel tank is suitable for the use with RV Airtronic Diesel Heaters. This diesel tank is required when you aren't able to connect your diesel heater directly to your vehicle diesel fuel tank.
It has an screw cap opening at the top, plus the outlet to allow the tank to be placed in either direction, complete with 3 bolting points to avoid spillage (essential when going off-road).
Specifications :



Color : Black

Finish: Plastic

lockable fuel cap with 2 keys

Dimensions: 410mm x 410mm x 80mm

Capacity: 10 liters
——————————————————————————————————————————————————————————————————————————————-
Truma VarioHeat eco: For vans and caravans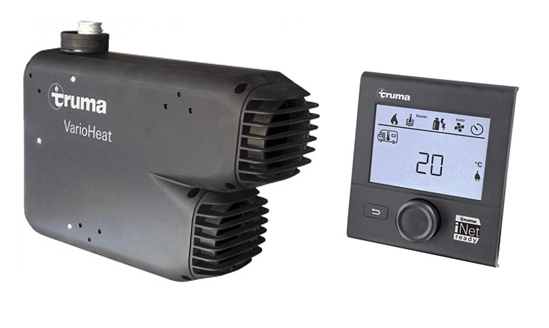 The Truma VarioHeat eco is an extremely compact and lightweight gas heater of the latest generation. It is very powerful and heats your vehicle to the required temperature very quickly. Thanks to the various functions, you can always set the heater to your precise requirements.
Powerful caravan heater with two output levels.

Automatic regulation of the heating output depending on the set temperature.

Lightweight, requires little space.

Even heat distribution in the vehicle via air outlets.

Exact setting of the required room temperature.

High air throughput for very quick heating.
If you want the vehicle to heat up quickly, you can use the boost function. You can select the night mode on the Truma VarioHeat eco to operate the heater at the lowest level in its 1300 Watt mode so you can sleep.
You can not only use the digital control panel Truma CP plus VarioHeat to operate the heater; you can also use it to control an installed Truma air conditioning system.
———————————————————————————————————————————————————————————————————————————–
The Savvy Level Device
Level Your Van In Minutes With Ease!
 

Supplied 

– 

$295.00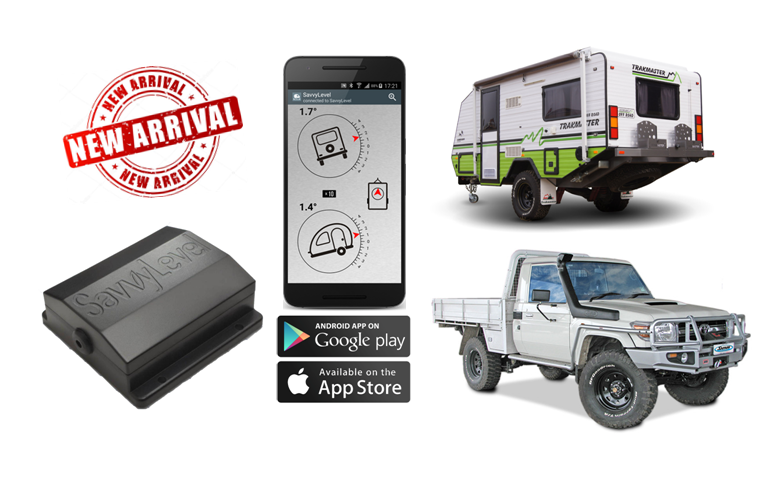 SavvyLevel is a complete integrated remote levelling system designed for caravans, campers, 4WDs and RVs.
The small SavvyLevel hardware device is fixed into the van or vehicle. This device uses its own sophisticated internal mathematical algorithms under real time execution by the command of the main micro-processor.
SavvyLevel reports both the pitch and roll to the user's SMART device with a precision of 0.1 degree. Each SavvyLevel unit is individually thermally calibrated to maintain that precision over the full operating temperature range. SavvyLevel also reports compass bearing relative to the vehicle or van in which it is placed.
Features:
Simple to install & operate

Precision to 0.1 degrees and maintained over the entire operating range.

Real time leveling information is remotely reported to your SMART device

Real time compass bearing is remotely reported to your SMART device

Pitch and roll graphic and numerical indicator gauges 

10x Zoom feature available for precision leveling

Magnetic compass indicator relative to the vehicle, so you will always know where the sun rises and sets

Day and night viewing modes

For Android v4.3.1 (Jelly Bean) or greater

For iPhone®, iPad® 4 or newer models

 Auto connection when device is within range

Encrypted data transmission

User customization device name and passkey

Factory default reset