Description
Carefree Automatic Awning Support Cradle – Black
This Awning support cradle is suitable for a range of roll out awnings including Sunburst, Carefree & Dometic & A&E.
It mounts on the side on your Caravan/Motor home to support the center section of the roll out awning. Splay type pop-rivets are provided to attach bracket to wall. Screws then attach the bracket to backing plate.
The cradle support rotates open and closed automatically as the awning opens or closes.
Recommended for awnings 16ft and longer.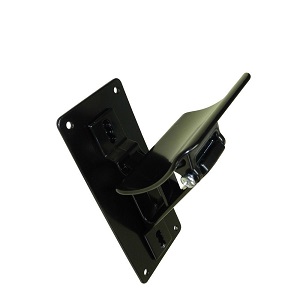 Specifications:
Backing plate included (150mm x 75mm)
Black in colour