Description
95 Litre FRESH WATER Tank with Fittings
Fresh water tank, ideal for caravans, RV's, motor homes and camper vans.
This tank has an offset flush point which allows 100% flushing of grey water. Multiple tanks can be run inline to give you greater capacity. More and more National Parks & Camping grounds are requiring grey water to be removed  part of the " Leave no trace" program.
Also look at our 5 meter waste hose for easy draining of your tank at the appropriate site.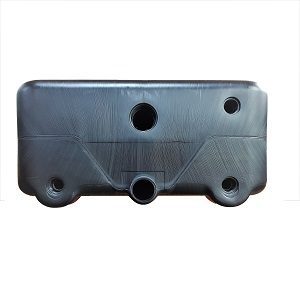 Fittings include –
40 mm ball valve , 13 mm breather, 40 mm inlet adaptor , 20 mm plug x 2

outlet

Capacity (L): 95

Dimensions (mm): 1170 x 500 x 220